There are no news posts to display
On Tuesday, April 25, thirty-six Juniors and Seniors were inducted into the National Art Honor Society. The National Art Honor Society was founded in 1978 by the National Art Education Association to recognize and inspire high school students who have shown an outstanding ability in the Visual Arts.
A ceremony was held in the Alumni Room to celebrate these 36 students for their dedication to and service through the arts, as demonstrated through their involvement in the EHS Chapter this year. Faculty sponsor Lauren Cunningham commented that this group "was incredibly active. I am so proud of how they shared their talents with and served EHS and the greater Houston community."
This year, chapter members collectively logged more than 300 hours of activity. They completed ten service projects, which benefitted children, the elderly, orphans in India, and victims of human trafficking. They also attended and supported numerous art events on-campus and around the city. Check out the chapter's end-of-year video here.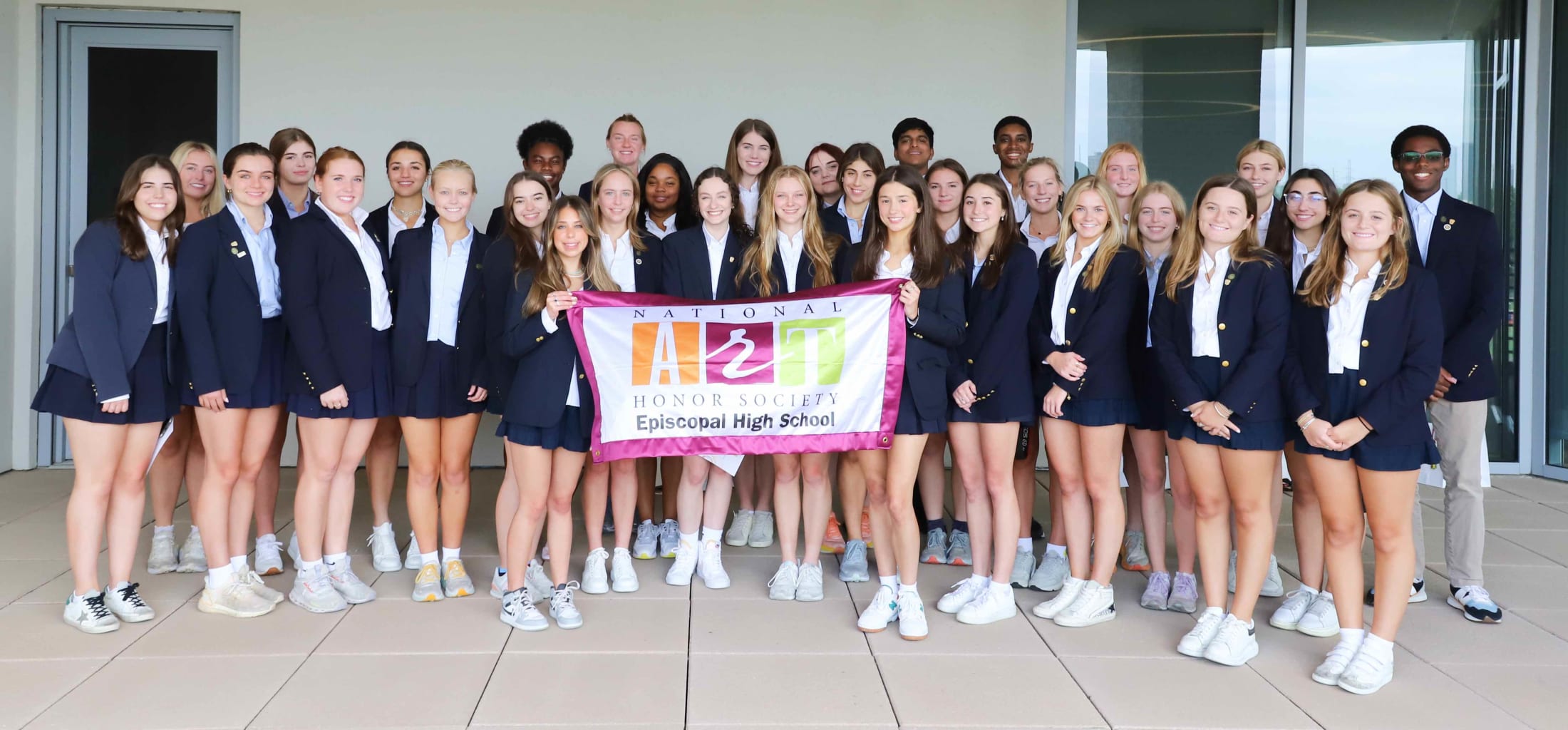 Congrats to this year's inductees:
Mia Bhatia '23
Giulia Calabrese '23
Layla Younis '23
Audrey Claire Whitley '23
Elle Abaza '23
Ava Toubassi '23
Maddie Newman '23
Mia Tuckwood '23
Audrey Black '23
Ella Marino '23
Mya Broughton '23
Olivia Forque '23
James Carter '23
Eleanora Mitchell '23
Finley Mitchell '23
Lindsay Sauer '23
Emily Burke '23
Cate Nicodemus '23
Sydney Brooks '23
Will Citizen '23
Nathan Abraham '23
O'Neal Harrison '23
Lila Henningsen '23
Annika Haug '24
McKenna Foteh '24
Chloe Zagorski '24
Jules Weinstein '24
Ava Grove '24
Caroline Nelson '24
Angelina Fertitta '24
Chloe Styles '24
Samantha Little '24
Callahan Baker '24
Caroline Lile '24
Clara Crenshaw '24
Townsen Thomas '24